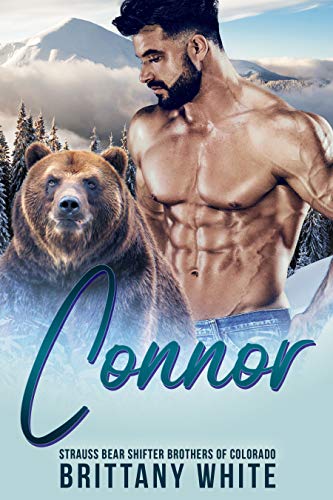 Billionaire bear shifter, Connor Strauss has fallen for the one woman he shouldn't crave. His natural enemy, and a woman with a deep secret.
Every one of Connor's brothers have found their mates. He's happy for them but wants the same for himself. Brooke, the new hire at Cole's Couture is just too tempting to not obsess over.
As a bear shifter of Colorado, Connor has always been a stickler for the rules, but when it comes to Brooke, he seems to forget about everything else.
He isn't supposed to find out her secret. One that makes them enemies. She's the alpha of a pack of wolf shifters, and as much as she wants Connor Strauss, she has to find a way to keep her hands to herself. The tension between the two groups is inevitable.
The conflict might be too much for Brooke to handle and gaining control of her heart would be even harder. Especially since her supposed enemy is the one person who genuinely cares about her. Maybe, even loves her. But will she be able to love him back? $0.99 on Kindle.