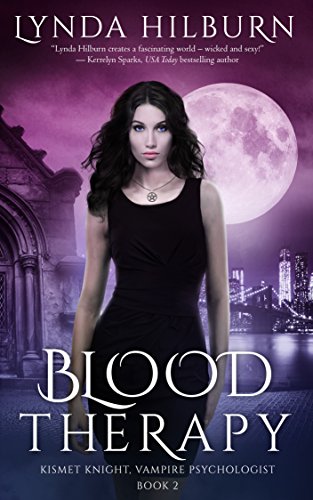 How silly of me to think this would be a blood-free nightmare…
Denver psychologist Kismet Knight and the dark world of the vampires are back in this thrilling, sexy sequel to the wicked romp, The Vampire Shrink.
Still reeling from the so-called vampire murders around Halloween, Kismet is trying to adjust to her new otherworldly clients and her unique relationship with drop-dead gorgeous nightwalker Devereux. She can't deny her attraction to him, but is his intoxicating hold on her a loving embrace or a vice-like grip? And while Devereux has been clear about what he'll do to any immortals who dare to lay a fang on her, Kismet is still being stalked by Lucifer, the obsessed bloodsucker targeting therapists for death. With Kismet scheduled to make a presentation at the American Psychological Association's New York conference, handsome FBI profiler Alan Stevens feels it's too risky to let her go without him. Not only is he concerned that the conference is a psychologist smorgasbord too juicy for Lucifer to pass up, but there is also some unfinished business with Kismet to be settled.
Can Alan – or Devereux – track down the elusive Lucifer, or is Kismet destined to confront him herself? Free on Kindle.