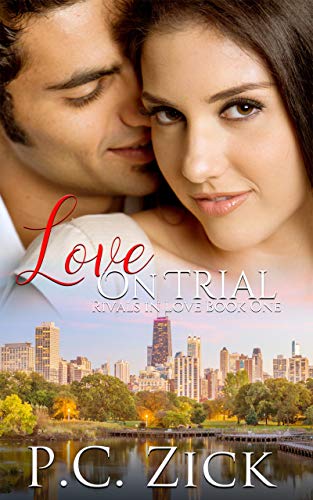 Two lawyers on opposite sides of the aisle despise one another…at first.
When Jude Crandall fights for justice, she is a formidable opponent. Malik Moore may hate his job as an attorney for a prestigious Chicago law firm, but he stands up to the force of prosecutor Jude in the battle of opposites.
They disagree on most everything, except the love they both feel for their dogs, a Boston terrier and a Jack Russell terrier. When their mothers meddle, Jude and Malik find it impossible to avoid one another.
But his Persian heritage and her father's political aspirations and biases throw the biggest barrier of all between them.
Their dogs, Clyde and Suzanne, show them how to love. It's up to the two lawyers to overcome culture, religion, and their families to find happiness.
The two lawyers are forced together by their dogs and their mothers and discover they have more in common than not.
Love on Trial is the first novel in the Rivals in Love sweet contemporary romance series. Rivals in Love showcases the Crandall family siblings who are all in successful careers. But they forgot one thing while becoming rising stars. They forgot all about love. Their father, a U.S. Senator, aspires for high office, but their mother, the heir to a fortune, only wants her children married and with children. Free on Kindle.