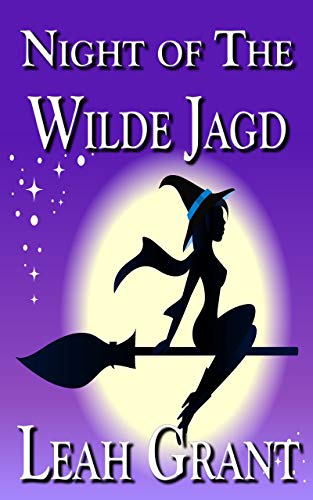 A bewitching sexy read – just in time for Halloween!
Siobhan Keenan would like nothing more than for two things to go away—the brand on her cheek and the Wilde Jagd.
She doesn't believe in the ancient ritual of the hunt where witches snare naughty Shifters and keep them as bounty for a year. After being cornered by her aunt, Siobhan agrees to go. Once the hunt begins, she flies off and finds herself at a tavern, face to face with Connor Fairfax, the most wanted and elusive Shifter on their list. Her Aunt Amara has been hunting Connor for years and is furious when Siobhan takes him as her bounty.
Amara's obsession with possessing Connor makes Siobhan suspicious there is more to the story. The real question is why Connor allowed her to catch him. Siobhan finds the mysterious Shifter surprising and easy to fall for.
Adult Content/Heat with a happily ever after.
Witches/Shifters/Gorm-Shifters $2.99 on Kindle.