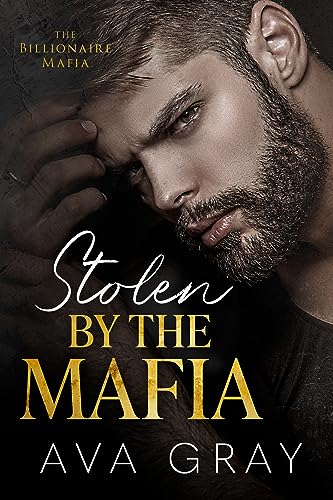 He was my father's prisoner, our handsome, irresistible enemy… Now I'm his unwilling captive.
I should have stayed away from Rafferty O'Shea. But I felt compassion for the monster trapped in a cage in my father's dungeons. I shouldn't have trusted Rafferty. He was always planning on using me to get away.
By the time I realize his cruel plans, it's too late. He's not the valiant, strong fighter I thought he was… he's the bastard my father warned me about, with good reason.
One mistake is all it takes for him to own me for nine months.
Nine months of carrying his child and the consequences of my sins.
Nine months of paying for my betrayal because I could not resist temptation.
And no hope of ever hearing him say he loves me back…
Stolen by the Mafia is the second full-length novel in The Billionaire Mafia dark romance series. Borrow for free with KU and binge this spicy novel today! $0.99 on Kindle.