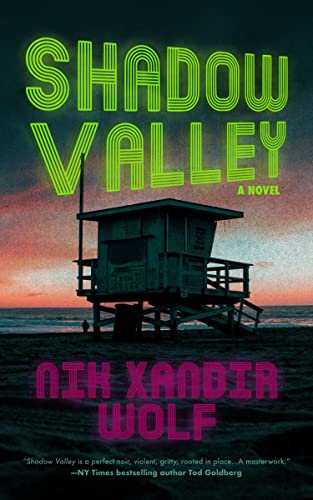 From Pushcart-nominated author, Nik Xandir Wolf, comes a #1 best-selling debut suspense thriller.
When Heath's beloved foster mom, Linda, is brutally murdered by Burke, a crooked, small-town police chief, Heath reacts quickly, leaving a bad cop dead and going on the run.
With Rori, the chief's daughter under his protection, Heath must figure out how to outrun and outsmart Burke and his highly trained bounty hunter, Art Dominguez, who will stop at nothing until both he and Rori are murdered.
The young couple tears away on an action-packed journey from Santa Cruz communes to cartel territory in Baja and are willing to do anything for their forbidden love to survive. All the while Heath carries with him a ring that holds family secrets he's been searching to uncover his whole life: The identity of his biological parents.
As Heath and Rori's journey grows ever more perilous, Heath begins to question why he is so surprisingly good at hurting the dangerous people who cross his path.
Until finally, south of the border, all of Heath and Rori's past and present demons converge, bringing Heath closer than he'll ever know to the Angel of Death, a brutal mercenary who wears his same ring. $0.99 on Kindle.