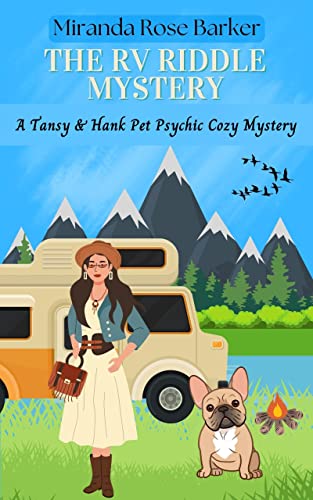 Dark secrets lurk in the Great Escape Resort…
When Tansy Silver has the weekend off for a much-needed vacation, she takes her dog Hank and best friend Millie with her to an RV park.
"Oh, no thank you. Do you know how many germs phones have? I just need you to call 911, please. Let them know we have a dead body on the property."
And with that, my relaxing vacation comes to a screeching…
For Tansy helping the local police is second nature, even if it comes with a surprise. But getting caught in the crossfire is too much.
And with everyone on high alert, it's crystal clear no one is relaxing this weekend.
Author Miranda Rose Barker delivers a fast-paced mystery, power-packed with suspense, memorable characters, and never-ending twists and turns that will keep you up all night. $2.99 on Kindle.