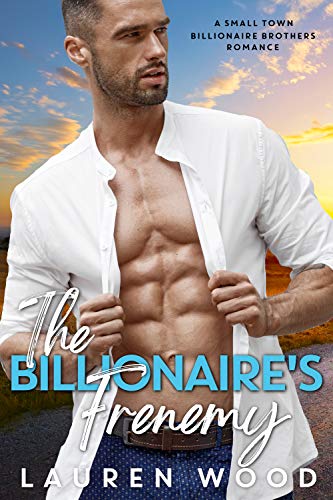 I always thought sleeping with the enemy was just an expression,
Until I met Nick Ransom.
Greedy, slimy landlord extraordinaire.
He's hell-bent on closing the doors of my business just for some quick cash.
But if he thinks I'm going down easy—he's got another thing coming.
The moment my hometown of Cherry Falls, NC was named the new "it" town,
I knew our quiet little slice of heaven was in trouble.
With offers pouring in from wealthy realtor investors,
It was only a matter of time before my boutique was on the chopping block.
So when Nick and his business partners show up to toss me out,
I'm prepared to give him a piece of my mind and then some.
Their motto?
Make money. Have fun.
They don't have time for anything else.
Only he's a gorgeous devil that has me wondering why I hate him in the first place.
If temptation was a four-letter word it would be spelled N-I-C-K.
With his tall, muscular body and tan skin stretched over his rippling muscles.
He's like a delicious slice of chocolate cake,
Rich, tempting and sinful, but the moment you have it…you're filled with regret.
To make matters worse, he seems to get off on how much I hate him.
But the real trouble starts when we both start getting off on it.
What's a girl to do when the man she can't stop thinking about,
Is the one man who can destroy her? $0.99 on Kindle.