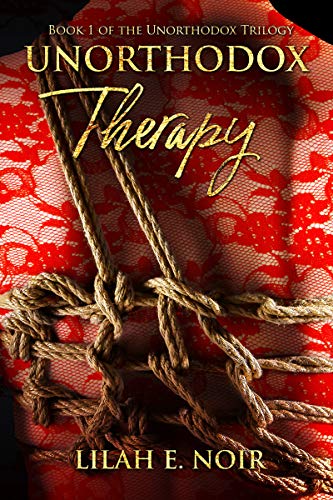 A tale of addiction, pleasure and pain, love and loss.
She was his boss at work and his submissive at all times.
LINA
I'd never noticed him before.
He was just a lonely, scared boy when I hired him.
I was too busy to notice the lust in his eyes.
Now I'm at his feet begging for every bit of pleasure and pain he'll unleash on me.
THOMAS
She enthralled me.
Her body. Her mind. Her wicked laughter and unreadable eyes.
She was out of my league yet I knew what she longed for.
I only had two months to kill her nicotine addiction and make her crave me.
I'd use every trick I had to claim her as mine.
WARNING! This book is intended for mature audiences. This is a full-length novel featuring hardcore kink, steamy scenes, an alpha submissive female and her younger Dominant. It's a slow-burn love story between two flawed people who grow together, a sensual journey to their darkest desires. It's an emotional roller coaster, intense and insane, with many twists and turns. There are scenes of BDSM, rough language, as well as non-sexual violence. The book is part 1 of a trilogy, with a guaranteed HEA at the end of the series. All the characters are over 18 years old. Please, read the Warning at the front part of the book before you decide to purchase it. Free on Kindle