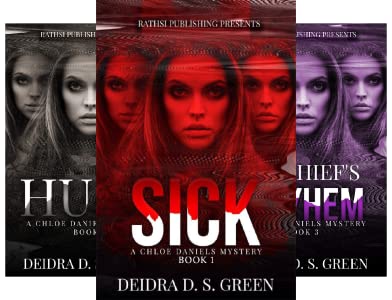 Who's afraid of Virginia Woolf?
The question really should be, who's afraid of Anna Black!
If you're a fan of Monster, then you'll be a fan of Anna's!
Hush little baby, don't say a word…
For years, Anna Black was the only child and the apple of her parents' eyes. When baby sister, Angel, comes along, Anna's life is quickly turned upside down. Anna will stop at nothing to win back her parents' affection. When her tactics lose their efficacy, Anna's desperate cries for help morph into something more sinister. Can anyone stop this angel of mercy? Find out in Sick, Sicker, Sickest… A Chloe Daniels Mystery. $0.99 to $3.99 on Kindle.