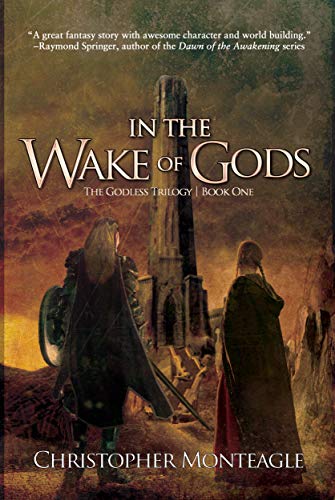 Two women. Opposites in personality and status. Divided by the breadth of the world. Identical in appearance.
Vale, bastard daughter and officer of the Helmsguard is trapped within the machinery of her father's Empire. Elyn, a fearful young woman from a remote corner of the Outer Wild, lives an insular and lonely life.
Over centuries, the gods have slowly abandoned their people. The world is now torn between the last two who remained. If the war between them is to be stopped, Elyn and Vale will need to understand the secret which binds them together and the terrible sacrifices it will demand. Free on Kindle.