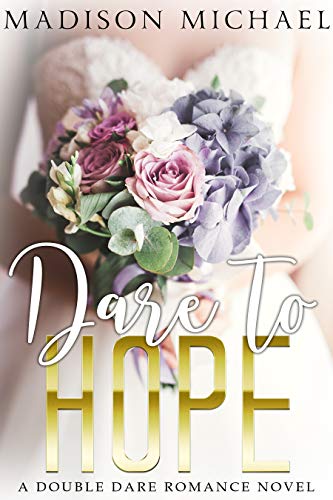 She's Betting on Love and the Stakes are High
The "Crazy Eights," eight women who have been friends for 30 years, have a powerful connection yet rarely see each other. At a pivotal time in their lives, they create a way to remedy this predicament, an audacious dare contrived to bring them together for weddings – each participant must get married within twelve months. The stakes are high. Win the bet and lose your heart; or lose the bet and perform a personally mortifying task.
In the first of their stories, we meet Eliana, beautiful and brilliant, but starting over, focused on her career, not on some foolhardy dare. Longing for a family but recently divorced and on her own, Eliana sets her sights on a new job, a new home and accepting her single, childless status. Independent and determined, she has no idea that in less than six months she will both win and lose her heart's desire.
Jeremy Klein, genius engineer and inventor, is also making life changes. He's sold his startup to a major medical device company, becoming President and CEO, and a billionaire before he is forty. Although he's gun-shy about the dating game, Jeremy knows it's time to apply his smarts, sex appeal and new-found success to finding true love.
When Eliana meets Jeremy, they bond quickly. The couple has so much in common and a chemistry that sizzles. Winning Eliana feels like a fantasy come true to Jeremy. Their attraction is immediate and electrifying, and a one-night stand morphs into planning a future. But plans change. On track to wedded bliss, baby and all, Jeremy and Eliana are derailed by accusations that threaten their relationship, Eliana's career and Jeremy's future as CEO.
Spies, lies, allegations and misunderstandings abound, threatening to destroy their happiness. That is, until those "Crazy Eights" get involved, scheming and manipulating to win Eliana her happily ever after. Can a group of determined friends help Eliana and Jeremy hold onto love?
In the tradition of The Beguiling Bachelor Series, Madison Michael creates a romance series about independent and sassy women, sexy and successful men, true love, and lasting friendships. $2.99 on Kindle.