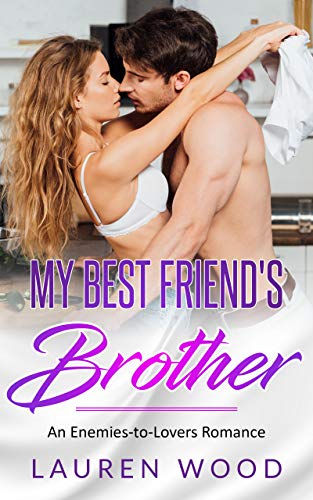 Hooking-up with my best friend's brother is so against girl code,
But fantasizing about him is harmless right?
Well…it was until I found out that he's my new snarly, domineering boss.
Here's the thing about Jack Stanton,
He's the kind of man that can make you tremble in fear and desire.
One minute I hate his arrogant, golden boy act and the next,
I want to rip his perfectly tailored suit of that chiseled bod and devour him.
Like I said…OFF LIMITS.
But when a stalker from my past shows up and I need Jack's help,
The line between love and hate quickly gets blurred,
And turns into two little pink lines…FML.
I'll never regret my night with Jack but what I can't face,
Being just another notch on his designer belt,
And destroying my relationship with his sister.
Risking his life for me wasn't what I wanted.
I can't destroy his life with the secret I'm carrying.
After one too many close calls,
It's time I fight this battle on my own…and protect my unborn baby. $0.99 on Kindle.