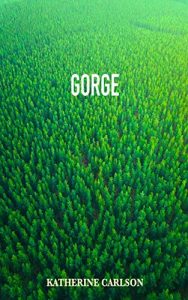 Marty Clawson is sick of being trapped by her weight–sick of her jerk husband.
Her fantasy about shedding pounds while engaged in outdoor survival flopped as hard as her marriage.
Now she's desperate to get unstuck. So, a bus ride north into the Montana wild seems a promising bet–visit an old suitor who works as an animal trapper. Too bad he's also a psychopath.
She'll have to outwit a vast wilderness and sheer evil to survive. $1.99 on Kindle.