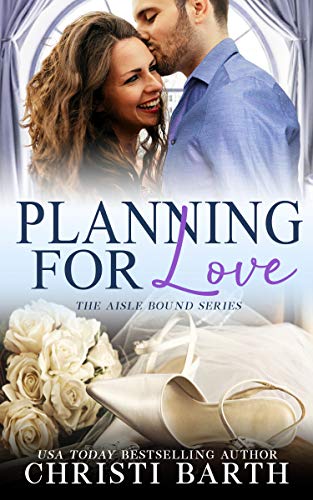 In the harsh spotlight of reality television, a romance-a-holic wedding planner tries to snare the anti-Cupid.
Chicago wedding planner Ivy Rhodes lives and breathes romance. She won't let anything burst the perfect bubble of happiness she creates for her clients. So she's immediately on guard when a reality television crew appears to tape one of her weddings. Tall, blonde and sexy, the cameraman's a relentless flirt, and Ivy follows his easygoing charm straight into the bedroom.
Ever since a scandal ended his career as a news videographer, Bennett Westcott is relegated to filming reality catfights and bridezillas. His latest assignment comes with the bonus of a gorgeous wedding planner. But Ivy ruins their one-night stand by turning too serious too quickly. Although a big fan of lust, Ben's allergic to love. He rejects her and everything she holds dear, leaving her brokenhearted.
The network builds a reality show around Ivy, Planning for Love. She signs the contract before learning the man who shredded her heart into confetti will spend the next three months filming her. Suddenly Ben has to spend every day with the woman he knows he shouldn't be with, but can't resist. And Ivy's stuck wondering, how do you plan for happily ever after when the guy you want doesn't believe in it? $3.99 on Kindle.