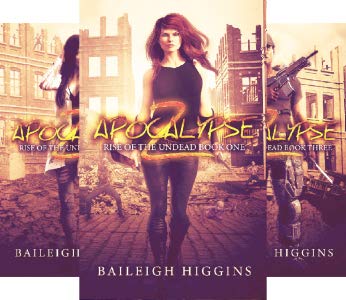 Apocalypse Z, Rise of the Undead is a thrilling new post-apocalyptic saga that will keep you up long past your bedtime. Hold on to your seat because this is going to be on hell of a ride!
Survival is just the beginning…
Dylan, hotheaded and fiery, finds herself on the wrong side of the clock when she's infected with the Vita virus. Doomed to turn into a flesh-eating zombie, she only has 72 hours to find a cure.
The countdown has begun.