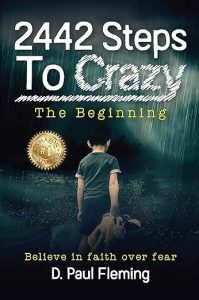 Gaining empathy through trauma is the gateway to a better life in this emotional and haunting true story, which features a young man who learns how to stay resilient despite the most horrific abusive family dynamics.
Growing up in an abusive home, this real life and death struggle shares how he endured evil antics at the hands of a tyrant family member. Still, his will to survive and to protect his siblings remains strong through the spiritual guidance in hard times he continues to receive, often in the form of beings and images only he can see.
Though he ultimately has discovered that the outside world is just as tough as surviving a dysfunctional home life, he's also found that the biggest wins happen with the smallest steps toward the right direction.
Faith over fear despite tough odds is a powerful theme in this gut wrenching saga, which will have readers rooting for the young boy and his siblings until the never-bitter end. Free on Kindle.