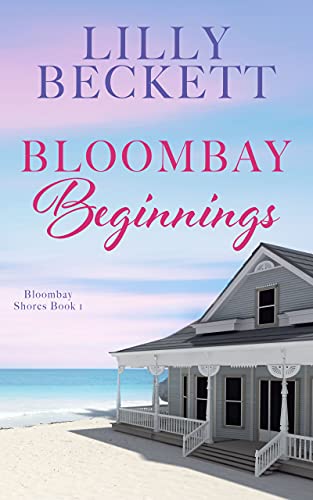 Welcome to Bloombay, a small island off Seattle's coast with stunning ocean views, picturesque vineyards, and a tight-knit community.
Sisters Emily, Donna, and Olivia Abernathy miss each other dearly. Residing in different cities, they only see each other a few times a year. But when Emily, the eldest sister, is forced to move to Bloombay, Donna and Olivia immediately visit her to make sure she's okay. They find themselves at crossroads in their own lives too, and the island charms them in unexpected ways.
Emily Abernathy has dedicated the past twenty years to raising her children. When her husband leaves her for a younger woman, she's forced to move out of their house. Living in LA is expensive, and at forty-five, she knows she'll have a tough time on the job market, but she's lucky to find a job at a small hotel on a small island she'd never heard of before: Bloombay. Once Emily moves to the island she finds out her new job isn't as secure as she thought.
Olivia Abernathy's friends all think her boyfriend, Noah, is definitely going to propose, but she isn't so sure. As a surgeon in Seattle, he works longer hours than she does as a graphic designer, but Olivia wonders if there's more to his recent late nights out and sudden cool behavior. When she confronts him with her worries, she gets an unexpected response that makes her want to rethink everything in her life. Spending time with her sisters is just what she needs. And the handsome architect who insists on joining her on her morning runs seems to have more than friendship on his mind.
Donna Abernathy is a successful doctor in San Francisco. She works tirelessly and takes great pride in what she does. Her laid-back relationship with a lawyer who thrives on a busy schedule is just what she needs. Except Donna has always wanted to be a mother, and as time passes, that wish only grows. But when things don't work out as expected, she desperately wants a change of scenery and pays a visit to her eldest sister, Emily, in Bloombay. Free on Kindle.