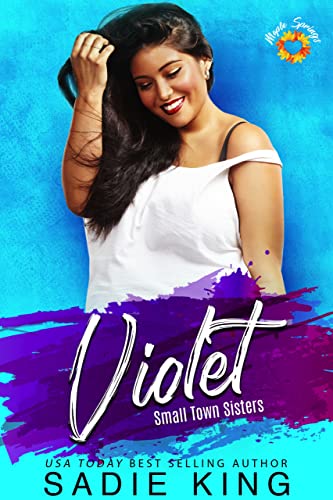 A small town curvy girl romantic comedy.
Violet
I'm happy living alone with my cat and my romance novels until I meet Sean.
He unlocks something inside of me, a longing, a craving that I need to satisfy.
I think I can spend one night with him and then walk away. It's the fairest thing to do, no matter how wrong it feels.
Because once he knows the truth about me, he won't want to stick around.
Sean
I've always wanted to be a father, and when I meet the sweet librarian with the killer curves, I think I've found the perfect woman to start my life with.
We have one night together, and I want more.
But Violet doesn't think she deserves love. She's got her reasons, but until I know what they are, I'm not giving her up.
Then I find out the truth, and it makes me question everything that gives my life meaning.
Violet is a shy-girl instalove romance featuring a curvy librarian and the man who becomes obsessed with her.
Five sisters, five short steamy romance stories! The Taylor sisters have taken over the family business and they're looking for strong men to take over their hearts.
Each book is a standalone but best enjoyed together. No cliffhangers, no cheating and always with a happily ever after. Free on Kindle.