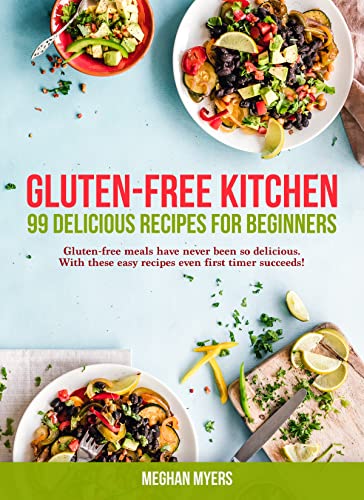 WARNING! Cooking with these recipes (with a full-color picture of each of them!) may significantly increase Your desire to;
1. cook together with Your family
2. eat at home instead of going to restaurants
3. let Your husband cook for You.
4. In the worst-case scenario, all of the above.
I was diagnosed with celiac disease in my forties and like probably most of You, struggled with finding food that would be delicious like the food I used to be able to eat instead of it tasting like cardboard or s**t. (pardon my french, quote from my teenager some years ago ) I wish I had this kind of easy-to-follow, basic cookbook back then!
I believe I have come together with 99 recipes that are varied, delicious, healthy and so easy to follow that even a child (or indeed my husband) can be an amazing chef! I wish these gluten-free dishes bring You joy, experiences of success in the kitchen, and welcomed variation in Your diet, whether You are a total beginner or a more experienced cook. Remember to always have fun cooking!
– Meghan
For many individuals, living with gluten intolerance or celiac disease can be a daily struggle, especially when it comes to food. Gluten-free cooking can be challenging, and finding tasty and nutritious recipes can be difficult. This book provides simple, delicious, and healthy gluten-free recipes that cater to a variety of dietary restrictions. Please note that the pictures of different dishes in the book do not always exactly match the adjacent recipe, for example, the picture may show an ingredient that is not used in the recipe. Whether you are newly diagnosed with gluten intolerance, have been living with celiac disease for years, or simply looking to incorporate more gluten-free options into your diet, this book is a must-have in your kitchen.
This comprehensive collection of recipes features a wide range of dishes, including breakfast, snacks, entrees, sides, and desserts. Each recipe is designed to be easy to follow, with clear instructions and a list of ingredients that are easy to find in any grocery store. Whether you are a seasoned cook or just starting out in the kitchen, these recipes are accessible to all levels of cooking experience. So, get ready to explore the world of gluten-free cooking and discover how delicious and satisfying gluten-free dishes can be! $2.99 on Kindle.