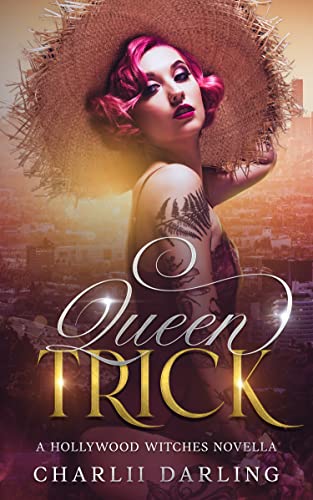 City of Angels? Only if this witch makes a deal with the Devil…
Queen Trick rules Hollywood, using her powers to grant charisma and success to starlets and studio heads alike. But dark magic is a cruel monarch, demanding a constant flow of fresh energy, and this lucky witch is running out.
Evander Bliss rules the city's underworld with a gun in each iron fist—and he'll do anything to own Queen Trick. Even offering to gift her a huge source of power…with strings very much attached.
Then lighting strikes—in the form of the most powerful, wild, and dangerous man she's ever met: Balthazar "Tsarevitch" Vasilyev. He's the man she's been waiting for her whole life, her true soulmate. And the answer to her problems, with an endless reserve of the very magic she needs most.
If only she didn't have to kill him to get it. Free on Kindle.