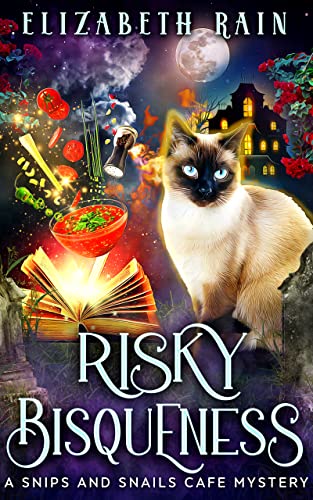 The Dead aren't Talking. But the Cat is…
One day is all it takes for Juli to burn down the pizza parlor, lose her job, and walk in on her cheating rat of a husband.
The childish invite in the mail might just be her saving grace, or is something more sinister in store?
Because the town of Veil Falls and its inhabitants are far from ordinary. And moving there challenges every notion she's ever had about what's real. Add in a strange inheritance, an overbearing ghost, and a snarky recipe grimoire, and maybe even misfits like her deserve a second chance to get things right.
But first, as the newly appointed fledgling soup witch to Snips and Snails Café, she'll need to get cooking, embrace her inner witchiness, and solve her uncle's murder before she runs out of time and the killer strikes twice.
Will her do-over really lead to her dead and under? Free on Kindle.