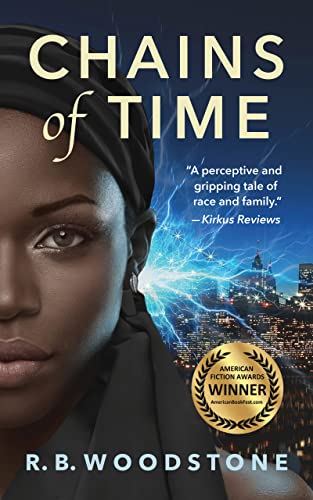 Winner of the 2021 American Fiction Award for Historical Fantasy
Winner of the 2020 Chanticleer International Book Award for Paranormal Fiction
"A perceptive and gripping tale of race and family." — Kirkus Reviews
Amara saw him in her visions. She knew that the slaver Van Owen would come — that he would raid her village, steal her power, and pursue her across time… from the shores of West Africa in 1859 to the spires of modern-day New York City. No one believed her, and now they're all gone. And now Van Owen is hunting her descendants as well, so Amara must find them and help them understand who she is, who they are, and how to battle an immortal! $0.99 on Kindle.