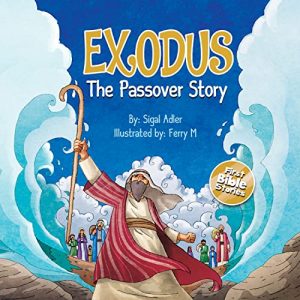 Rhyming Bible stories
One day, Pharaoh's daughter bathed in the stream.
Did she see a basket, or was it just a dream?
No! She heard a baby, and it softly cried,
so the Egyptian princess ran to look inside.
"It's a baby!" she told her maidens with surprise
and fell in love with the baby who looked very wise.
She took the baby; it was against her father's law,
but a baby couldn't live in a basket made of straw.
Read less Free on Kindle.