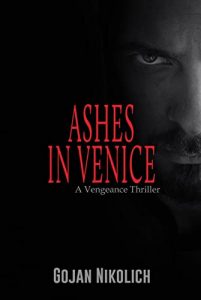 "Unpredictable, brilliantly crafted and deliriously unhinged." –Best Thrillers
A heartless psychopath with size 16 shoes, nursing home hookers and an irreverent Las Vegas homicide detective with a gambling habit set the tone for this off-beat tale of revenge and retribution.
Blackjack addict Frank Savic is deeply in debt and facing family problems when he's asked to delay his retirement to catch a vigilante killer who murders other murderers in a manner the veteran cop has never seen.
While dead bodies stack up in quick succession, the motorcycle-riding policeman also finds himself reluctantly involved with a desperate mother who will do anything to get justice for her dead son.
Savic, his investigation complicated by a suspected FBI coverup and a prison bribery scandal, is unaware that the murderer might be the solution to his own financial and domestic dilemma.
Add a vengeful killer who seeks justice for his own unbearable loss and you have a teasing psychological thriller that blurs the line between good and evil and where surgical bone saws and spiders are just tools of the trade.