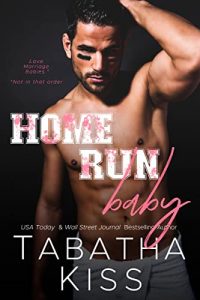 I didn't expect to get knocked out by a baseball over Spring Break.
Getting knocked up by a college baseball player was a surprise, too.
Hunter Novak. Home Run Hunter himself.
We're strangers, so we're going back to first base in the hope it leads to first love.
Are me and my one night stand a home run?
Or was it all just a major foul? $0.99 on Kindle.