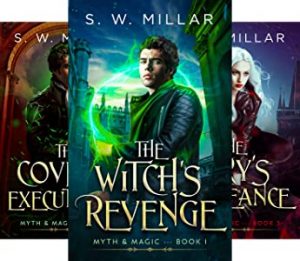 If your life was on the line, how far would you go to get revenge?
Welcome to the city of Daxbridge, where witches hide in plain sight and magical assassins seek justice… at any cost.
If you enjoy kick-ass characters, fast-paced action, and a healthy dose of magic, you'll love S. W. Millar's Myth & Magic series.
From $0.99 to $4.99 on Kindle.