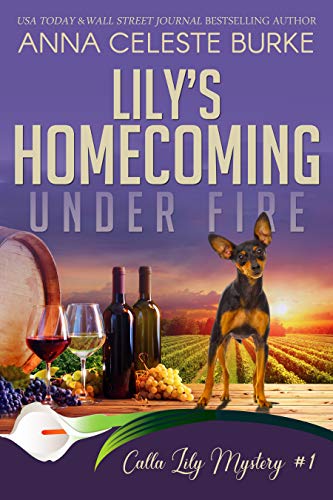 In California's Wine Country Someone Wants Lily Dead…
When Lily Callahan returns home to California's wine country, sparks fly amid a hail of bullets as she and Deputy U.S. Marshall Austin Jennings take cover.
Money, fame, and love all come into play as motives when Lily and Austin try to discover who wants Lily dead. The trouble begins soon after Lily's beloved Aunt Lettie dies and leaves her vineyard estate to Lily—is it about the money? Counterfeit wine and growing suspicions about Aunt Lettie's death add to the mystery. Life in small-town California wine country is a tangled vine of mystery, suspense, and intrigue. $0.99 on Kindle.