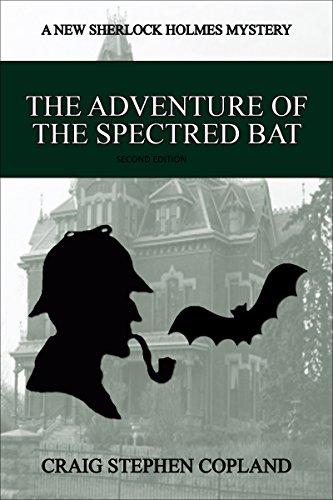 A LOVELY YOUNG WOMAN HAS BEEN BITTEN BY A VAMPIRE BAT AND DIES. HER SISTER MAY BE THE NEXT VICTIM.
While walking home under a full moon, a beautiful young woman, just weeks away from giving birth, is attacked by a bat and bitten on her breast and neck. A few minutes later she dies in the arms of her beloved – and equally pregnant – twin sister. At the next full moon the sister is similarly attacked but escapes and flees to Baker Street in the middle of the night desperate for Sherlock Holmes to protect her from the vampire.
Could it be a vampire sent by the local band of Gypsies? They have a long history of consorting with the un-dead?
Sherlock Holmes investigates, accompanied as always by Dr. Watson. Soon they discover that several other young women, all just weeks from giving birth, have also been attacked by a vampire bat, and died.
Who is behind these nefarious murders? Holmes, the man of science, does not for a moment believe in the existence of vampires. So, could it be
the step-father, the local Gypsies, and the furious future mother-in-law? They are all suspects. And was it really a vampire in the shape of a bat that took the young mother-to-be's life?
This adventure takes the world's favorite detective away from London to Surrey and the north to the lovely but deadly Lake District. The story was inspired by the original Sherlock Holmes story, The Adventure of the Speckled Band and, like the original, leaves the mind wondering and the heart racing.
If you enjoy stories about vampires as well as being a fan of Sherlock Holmes, you will really enjoy this one. Free on Kindle