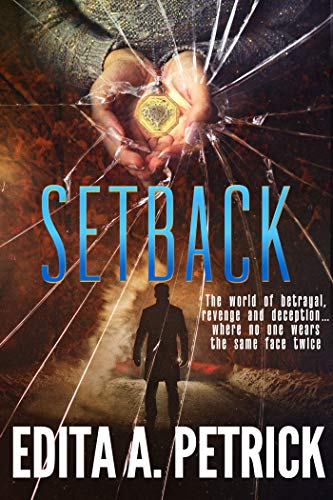 Dr. Amelia Rimgold never imagined the dark paths her life would take her. Just days before testifying before a House Committee on generic drug fraud she is hunted down by an assassin. She's shot and technically she's dead. However, something else interfered in the horrible situation and it wasn't exactly Fate.
Ted Bester is one of the FBI's best. Called in to assist in solving a string of brutal killings, Ted comes face to face with a woman who just six months prior, had a bullet row through her head and survived. Like all new beginnings, she now hides under a new identity. She offers as much help as she can, claiming that an ancestral amulet has kept her alive. Except the assassin stole it and the artifact is now acting as a conduit between the assassin and his latest victim. Ted is unconvinced until Amelia shares her link to the killer's mind. Desperate to stop the killer, Ted gives in.
Ancient curses and thrilling action propel Ted and Amelia in their hunt for the killer. Time is running out if they are going to stop him before he claims his next victim. $0.99 on Kindle.