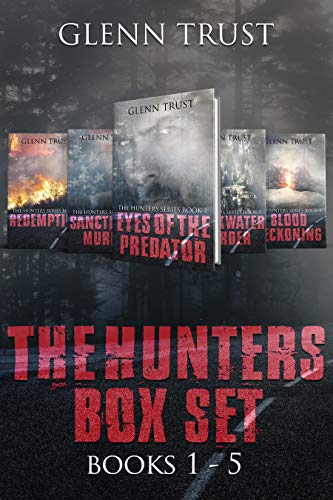 The Bestselling Hunters Series, Books 1-5
Includes Eyes of the Predator, Sanctioned Murder, Black Water Murder, Blood Reckoning, and Redemption.
Each bestselling novel takes the reader on a suspenseful thrill ride into the world of crime and conspiracy and into the lives of those tasked to bring justice to the victims—The Hunters.
George Mackey, Sharon Price, Andrew Barnes and others make up the team of Hunters, working through their own issues and fighting their personal demons as they take down those who prey on the innocent. $0.99 on Kindle.