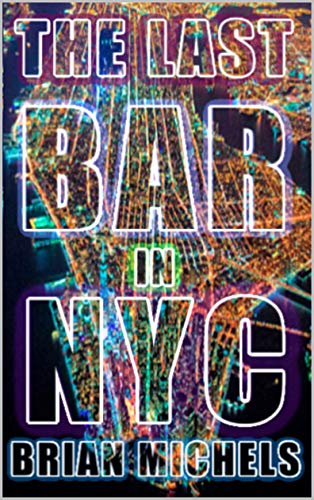 Thank heaven for New York City bartenders. They satisfy your boozy thirst in a strife-filled life, and a good one will listen to anything on your mind when no one else will. Our barman/narrator is one of the good ones. He's been disposed under chins and elbows and cocktail napkins and ashtrays and spilled drinks for decades in New York City for countless drinkers willing to confess anything to a bar top. From one barstool to another, our barman's raw and soulful voice delivers a metropolitan story of good times, struggle, regret, and salvation. A story put together with well-known real-life places, countless celebrity faces, and amazing characters only found in New York City. Maybe you live in New York or wondered about living there.
Maybe you've dreamed of tending a bar or owning a bar or sitting in a bar in New York City. Maybe you've always wanted to meet a bartender from the prohibition era who pissed into Al Capone's beer or a horse-betting Rabbi that can explain the world order or see Mickey Mantle fall down drunk with his face buried in a filthy barroom toilet. Maybe you're interested in a wine and beer-stained, cigarette burned oak top metamorphism that will add some hardened experience to your teetotaler life. Or maybe you just have a tiny sadistic stripe, and you'd like to witness what a big city, countless smokes and lots of drugs, liquor, sex, and bearing witness to the eternal under the neon glare of Times Square can do to somebody, to anybody.
From 1966 and his first job in a South Bronx bar at four years old opening cans of beer to shining shoes in bars across the Bronx to serving booze in iconic bars and restaurants all over Manhattan, our Barman spars with the life force of New York City for fifty years. Until last-call when he's faced with an unforeseen betrayal, and left almost broke, without a plan and nearly a hollow man. That is until he learns to forgive and luckily realize that life without warning has just begun. $2.99 on Kindle.