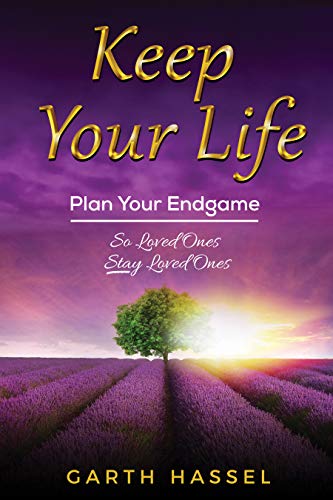 You know you need to plan your retirement. And your estate. How about your quality of life? And when you're most vulnerable your dignity? That is, what's your endgame? How do you pull it all together and keep it together now to beyond your last breath? Your way, always.
Perhaps you're already a caregiver to your aging parents. Perhaps you are an aging parent. Perhaps you're both, or worried you will be. You know too many people stuck in arduous situations with family drama, angst, and financial drain. There must be a better way that's still a loving way to live.
Keep Your Life is a timeless path to follow so from your first day of retirement, you can assure your kids and closest loved ones that they can give you their love and keep their lives.
Keep Your Life is how to surf the silver tsunami without drowning. It's confidence to:
– maintain harmony within your family
– avoid becoming a victim of elder abuse
– find advisers that match your personal and financial styles
– prepare for the possibility of needing long-term care
– reduce stress by making tough decisions before they become crises
– reduce your financial risks
– avoid the 7 epic errors that millions of people suffer
— in their relationships with loved ones and
— in their relationships with money.
Online resources help you make real progress toward planning your endgame. If you are serious about achieving that progress, you can complete an online assessment after finishing the book. Then the author offers you (until he has more demand than he can handle) a personal action plan that points you in the right direction. Free on Kindle.