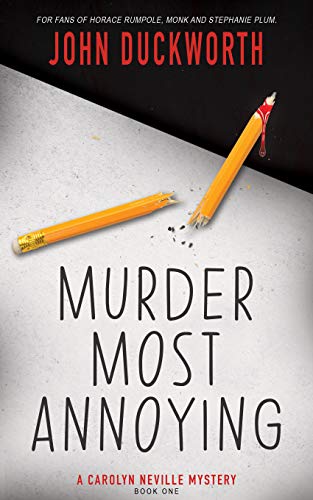 Carolyn Neville may not be the world's greatest detective, but that's fine. She's a long-suffering Manhattan book editor, one of those dinosaurs in danger of being replaced by spell check and Netflix.
Carolyn is still trying to edit the world around her. But the world isn't cooperating, her spiritual life is shaky, and her love life is nonexistent. Unfortunately, her job at a Manhattan publishing house keeps drawing her into more literal dangers, much to her understandable irritation.
Along with her sarcastic sidekick, Stephen Ames, they investigate shocking charges that one of their bestselling authors, Willow Hayly, is a fraud. When the Atlanta blogger who broke the story is murdered, they find themselves chief among the suspects… $0.99 on Kindle.