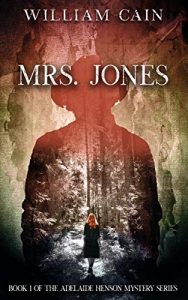 A woman is found dead by her husband, murdered. Footage shows a contract killer in the area.  The only female detective on Asheville P. D., Adelaide Henson, finds the case on her desk. No one else wants to touch it. But she does. It's the case of a lifetime.
Henson knows the widower, they've met before, years ago in Chicago during an investigation. He might not remember her. But what will he do if he does?
She's determined to find the killer, and so is he.
He thinks his way is quicker.
And it is. Free on Kindle