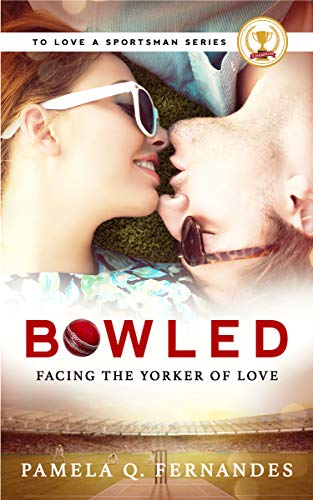 English cricket captain, Mathew Anderson is a star, both on and off the pitch. But a smart, mouthy teacher just might be the one to make him see that he's only a man.
Mathew has enjoyed the life as a cricket superstar. With fame, fortune, adoration, and a beautiful girlfriend that comes with the territory. Until he's been accused of domestic abuse and he's arrested. Now, Mathew is very careful about the people he surrounds himself with. Especially women. Then Rose Cavendish tweets him and he can't help but get bowled by her simplicity, honesty, and grit.
As a teacher surviving a vicious break-up, the last thing Rose needs is a man holding sway over her life. Rose knows she's way out of her league getting involved with the red-haired English skipper. Even though Mathew is kind and a perfect gentleman, she doesn't know that he hates being kept in the dark. All she knows is that she has fielded before in this game of love and lost big. She doesn't intend to do that again.
But when Mathew plays an inning, he only plays to win. And when he gets a second chance, he's going to play an inning of a lifetime to win Rose back. $0.99 on Kindle.