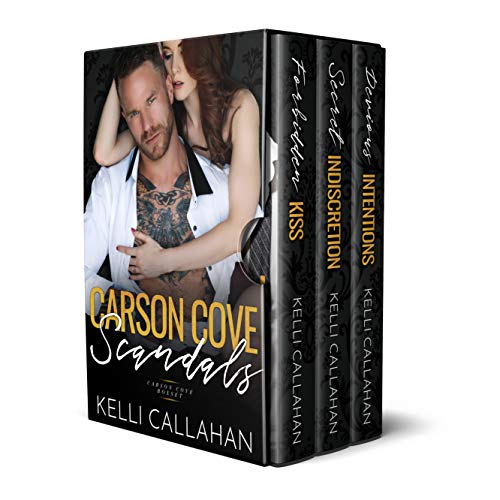 There's always a scandal in Carson Cove…
Get all three books in the Carson Cove Scandals series!
Forbidden Kiss: Taylor sees here best friend's father at an Art Show and saves him from a bad situation by pretending to be his date for the evening. When things get a little hotter than either of them intend, they end their evening with a kiss that sets off a chain of events in Carson Cove that puts them right in the middle of a scandal.
Secret Indiscretions: Melanie has no intention of falling for her new boss, even if he is the hottest guy she's ever laid eyes on. When he needs a date for his best friend's wedding and asks Melanie to go with him, she realizes the lines are going to get blurred real fast. Then one secret indiscretion leads to another…
Devious Intentions: Leigh doesn't believe in love-at-first-sight until she sees Damien Sinn staring at her from across the bar. They say some things are too good to be true, and sometimes you have to learn that the hard way, especially when everyone around you has devious intentions. $2.99 on Kindle.