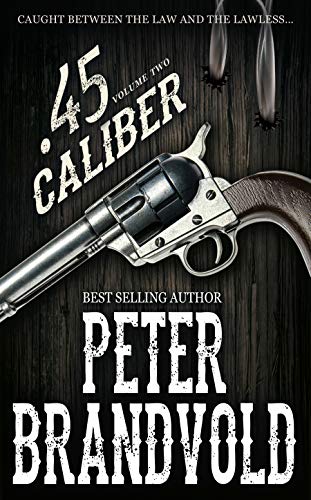 PETER BRANDVOLD TAKES YOU ON A WILD RIDE IN VOLUME 2 OF THE .45 CALIBER SERIES – RAW AND GRITTY AS THE WEST ITSELF.
Cuno Massey had always stayed on the good side of the law. But trouble had a way of dogging the young gunslinger's heels.
Now Cuno is back on the vengeance trail that takes more than a few bloody twists and turns until it ends in a smoky hail of flesh-tearing lead! Cuno's got to do what it takes to defend himself – even if it means defying the law and becoming a wanted man…
"So richly detailed that you can smell the gun smoke and taste the dust." – Wayne D. Dundee, author of Lone McGantry. $0.99 on Kindle.