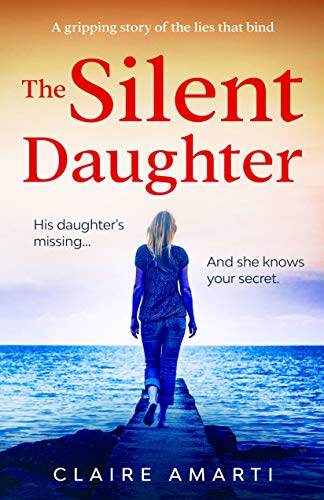 "SCHOOLGIRL MISSING, the ticker reads, and the camera cuts to a girl's face. Blonde hair waterfalling over her shoulders, serious eyes, lips a little parted like she's about to speak. That's when I realize I've been holding my breath, because the gasp when I inhale almost chokes me."
Sadie Kelly has lost her job. Until last month, she was a teacher at Horton College – the same high school she went to ten years ago along with her best friend, Fiona. But Fiona died in an accident on their graduation night, in circumstances Sadie's spent the last ten years trying to forget, and since then nothing's been the same.
Now Sadie's back in the small Connecticut town where she grew up, jobless and living temporarily with Fiona's mother. But when she hears that a Horton schoolgirl has gone missing, everything changes. Because the missing girl is Devon Hundley – daughter of Philip Hundley, a man Sadie knows all too well…$0.99 on Kindle.