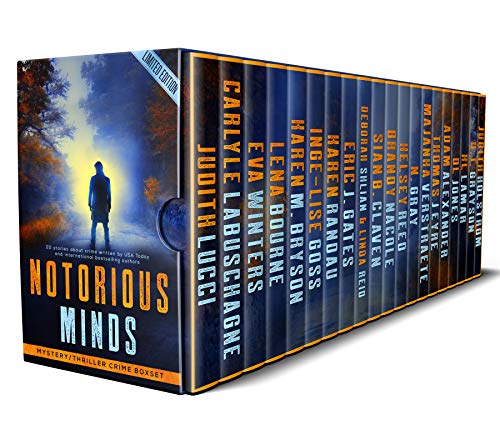 It started with a support group and ended in murder.
Conspiracies, political plots, and yes, even murder, are just a few of the crimes waiting inside this box set. Discover a narcissistic grandmother running an underground syndicate, or a support group bent on murder…and even a serial killer who turns his victims into fairytale creatures.
Prepare to delve into an elite killing team who made a mistake, an oil rig filled with secrets ready to explode, and a reporter uncovering a treasonous plot.
Uncover how fatal passion, jealousy, and fear can be to a group of royal marines and learn from a detective who is far from home fighting demons from his past in order to stay alive.
Can you figure out how the police solve a killer's confession to nine murders that haven't happened yet? or how a girl that got a heart transplant became the FBI's number one ally in solving crimes? $0.99 on Kindle.