Best Holiday Dishes for the Vegans in Your Life
Best Holiday Dishes for the Vegans in Your Life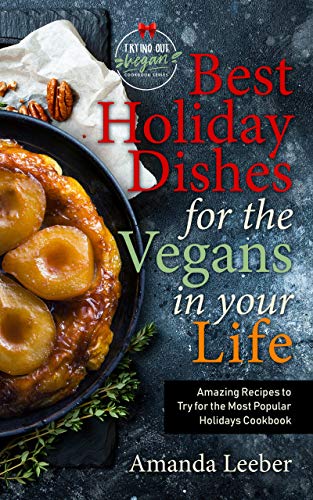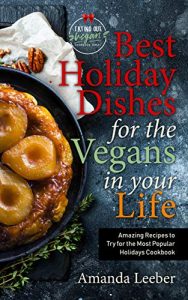 Amanda Leeber's festive holiday cookbook shows you how to incorporate nutrition-rich and delicious meals using plant-based, whole food ingredients that are better for you and still worthy of your holiday table.
This easy to follow cookbook is meat and dairy-free. It includes gluten-free, paleo and freezer-friendly recipes so you can prepare these delicious meals in advance to save you time and reduce your stress during the holidays.
This cookbook was designed especially for home cooks who will be ready to open their kitchens to vegan recipes, healthier favorites, and guests with multiple dietary restrictions.
Best Holiday Dishes for the Vegans in Your Life includes:
• Menu plans for the 7 most popular holidays in the U.S.
• Accessible meals that are good for your health and the environment, including burgers, pastas, stew, mushroom wellington, steak and potatoes, stuffed bell peppers, frittata, flatbread, cake, pie, cookies, chocolates, truffles, and even a show-stopping pear tart.
• An entire chapter on how to make your pantry vegan friendly with the most commonly used food staples.
• Beginner's resources: great resources for new vegans and the vegan-curious, including the top ten kitchen tools, where to start with the top health and nutrition documentaries and reference books, and the absolute best nutrition website everyone should know about!
• A bonus, free preview of the Simple Staples Vegan Cookbook coming soon, including bonus recipes for butter, egg substitutes, Parmesan cheese, and a great nut butter hack.
This cookbook will empower you to take control back of your health and immune system with these vegan-friendly dishes to share with the ones you love and enjoy fearless entertaining and stress-free holiday parties that can include everyone. $4.49 on Kindle.