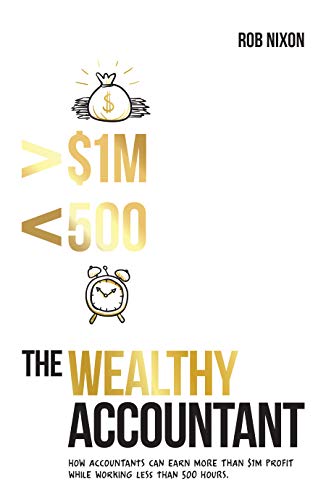 This book is about owners of Accounting firms working less and making more. Creating wealth through your Accounting firm. Becoming your version of "The Wealthy Accountant". As a Partner/Owner/Shareholder of an Accounting business, you should be making at least $1M profit per Partner (after tax) per year while working less than 500 client hours. The methods in this book share a more modern approach to building a different style of Accounting business.
As you implement the ideas you will be adding tremendous value to your clients and building an amazing Accounting business for yourself. A business that is Fulfilling, Fun and Fruitful. The 3 F's of a successful Accounting business. As well as creating real wealth for you and your family. The strategies in the book have all been implemented by an Accounting firm somewhere. The stories are all real. And everything works.
The book follows a flow of FIX, MINIMIZE, SCALE and LEAD. How to FIX day to day operations so you can free up cash flow and become more profitable. How to MINIMIZE time dramatically so you are more efficient and create capacity. How to SCALE your business to whatever size you want. How to LEAD your team and your firm so that all of your goals are achieved. Free on Kindle.