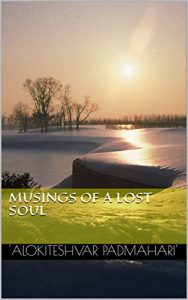 This seemingly random collection of musings consists of thoughts penned when I needed someone to talk to, when I felt lonely, when I felt rage, and sometimes, though very rarely, when I felt joy. Joy, that refused to be contained within me.
These are also pieces of wisdom that others poured into me, which took shape within me as time went on. Did they or do they make me whole?
I don't know. They did allow me to survive, to F E E L again after I felt numb and devoid of thoughts and emotions.
Hope these help you in some way find and reach the emotions you've been missing. See price on Kindle