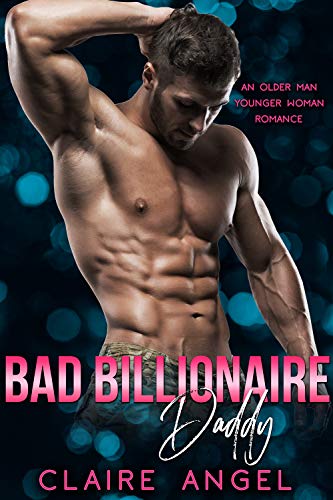 I know I don't deserve that gorgeous billionaire dad. But his touch ignites unquenchable fire.
Since the first day my eyes landed on that hot daddy, I knew I need him.
I bet you just can't resist him.
I know visiting his place every alternate day is wrong.
He likes to pretend and act rude.
But I know my presence affects him.
I can see the desire in his eyes.
He is forty-five and it takes everything not to kiss him.
His chiseled body soaked in sweat will leave your mouth open.
And his piercing green eyes will make your panties wet.
There was no plan to fall in love.
But… that dark stormy night changed my life forever.
It was biggest mistake of my life.
He is leaving back to his home.
And now I am pregnant with his baby.
Should I keep it secret? $0.99 on Kindle.