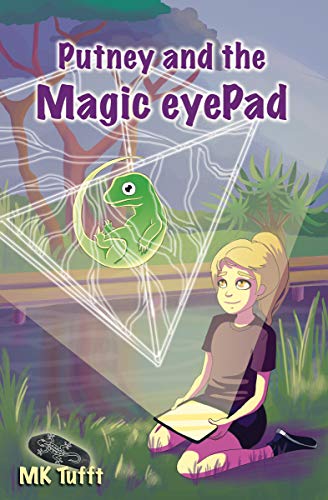 Twelve-year-old Putney Hicks is a girl-MacGyver with an Anne of Green Gables passion for nature… especially butterflies. Her secret ambition is to become an artist/inventor like Leonardo da Vinci, but she doesn't know-how.
Her well-ordered life is uprooted when her family is transferred from her beloved Kodiak, Alaska.
Suddenly, she finds herself in a new experimental STEM/STEAM school on Hilton Head Island, South Carolina. But a gift from a beloved teacher… a Magic eyePad… helps her follow her dreams as she struggles to find her way among some of the uber-rich kids.
Putney knows her life will never be the same again.
Join Putney as she navigates new waters and finds new friends.
Looking for a book that encourages creative problem-solving skills with science, art, and math in a fun way? Rosie Revere Engineer for middle-grade readers? Get your copy of Putney and the Magic eyePad today! $0.99 on Kindle.