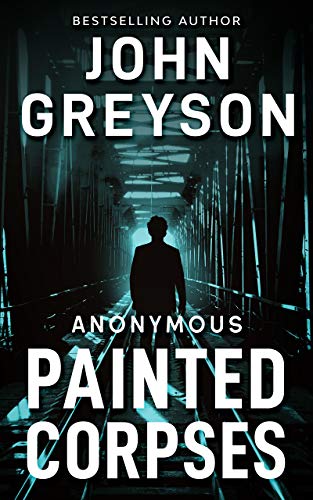 An up and coming painter has become something of a household name in Chicago. Although the dark truths behind his paintings are hidden in plain sight. In part two of the Anonymous series, the vigilante is on the hunt to track down the painter but is haunted by his own thoughts of the past.
Malcolm Glass is just as smart as Anonymous and has more in common with him than meets the eye. The case is a perfect distraction from Anonymous's lack of identity. It seems like the usual contact until he finds a tie between the murderous painter and himself, and he can't ignore it. Does the painter have the answers that Anonymous has longed for?
From bestselling author John Greyson, Painted Corpses, is part two of the pulse-pounding Anonymous series, featuring a killer for hire with no memory of his past. Follow his adventures as he pieces together the shocking mystery behind his true identity. $0.99 on Kindle.