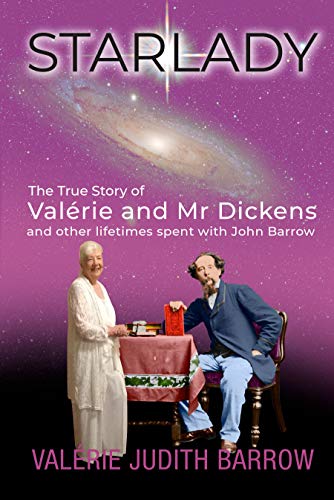 Valérie is a Starlady. Her mission is to speak of the sacred Aborigine Alcheringa Stone, the seven sisters of the Pleiades, the early evolution of Planet Earth and creation of the first humans. She also reveals hidden aspects of her and John's story, such as the Egyptian Pyramids, Jesus' family, The missing manuscript of the Cathars, The Knights Templar, Jehanne d' Arc and Mr. Charles Dickens, to name a few. Valérie shares her guidance by her mentor and the insights into many 'mysterious' unexplained events throughout history.
Valérie and John came to earth as two of the 144,000 souls from the galaxy Andromeda M31, who are on this planet to assist with the raising of consciousness and its new birth into the Golden Age and to speak of the reality of other races who exist in the Star Worlds.
Earth and human lives are not what they seem. Have you thought about why you are here, and where you came from?
Life here on Earth can be magic if we make the right choices…Free on Kindle.