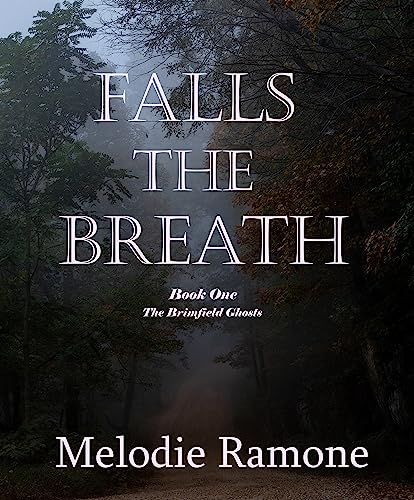 Summer 1907, Benjamin and Theda Lett, an aristocratic couple from Vienna, land at Ellis Island, hoping to leave their dark pasts behind. They quickly infiltrate Chicago's high society and build Brimfield, an estate designed to rival the Rockefellers. They conceive their only child, Lorenzo, to protect their carefully crafted image, but eighteen years later, Lorenzo is murdered, and the authorities quickly blame Theda.
Lorenzo, traumatized over the sudden end of his life, is now a poltergeist with only hazy recollections of his life and murder. Trapped at Brimfield with his mother's ghost, he stalks the estate, angry and brooding, until quirky maid Mahoney Miller has a fatal accident on the spiral staircase and becomes a ghost, too. An immediate connection sparks, and the two set about making the best of an afterlife neither expected, rarely paying attention to the generations of people living at Brimfield until In 1982, when fashion designer Pauli Kotilla and his ex-supermodel wife, Tiffany, purchase the estate.
When the young Kotilla daughters, Samara and Eleni, can see and hear them, the ghosts enthusiastically embrace the divide between the living and the dead. Eight years later, showing signs of instability, Samara becomes a teenage mother. When her son, Kevin, is diagnosed with cystic fibrosis, Lorenzo must take the ultimate leap of faith, and everyone, alive and not, must find the determination and stubborn love to keep Kevin alive.
Taking on themes of mental illness, bullying, and chronic disease, Falls the Breath is the story of a family facing overwhelming odds and the extraordinary things that can happen when the living and dead collide. $2.99 on Kindle.