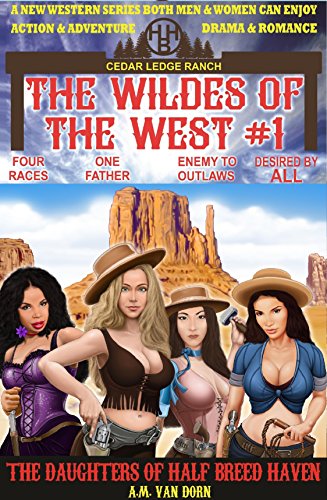 FOUR RACES, ONE FATHER, ENEMY TO OUTLAWS, DESIRED BY ALL…
Amidst the desolate ruins of a once mighty Arizona ranch, Allie Mastluehr stumbles upon one of the most extraordinary tales of the old west when she meets the aging Catalina Wilde, who reveals she was one of four formidable multiracial sisters who lived, fought and delivered justice in the southwest.
With sharp wits and guns blazing, the fair-skinned Cassandra, Asian Lijuan, mulatto Honor Elizabeth, and Mexican Catalina-The Daughters of Half Breed Haven, were a force to be reckoned with as they fought and loved their way from the deserts and streets to the bedrooms of 1870's Arizona. $2.99 on Kindle.