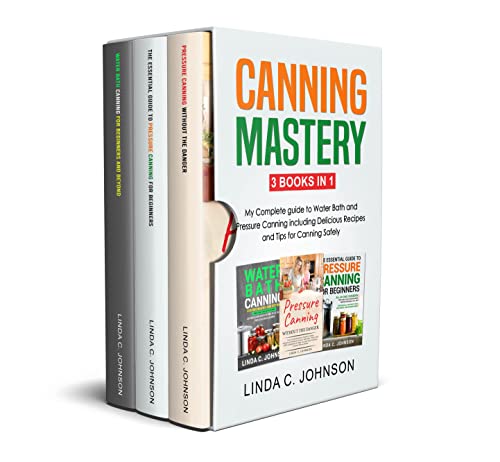 3 BOOKS IN 1
This compilation book includes:
Book 1: Pressure Canning Without the Danger! Your Comprehensive Guide to Safely Using Your Pressure Canner. With Tips, Tricks, and USDA Guidelines to Help You Use Your Pressure Canner Without Risks!
Book 2: The Essential Guide To Pressure Canning for Beginners! All-In-One cookbook with Safe, Easy, and Delicious Recipes for Meals in a Jar! Successfully Can Meat, Soup, Vegetables, and So Much More!
Book 3: Water Bath Canning for Beginners and Beyond! The Essential Guide to Safe Water Bath Canning at Home. Easy and Delicious Recipes for Jams, Jellies, Salsas, Pickled Vegetables, and More!
$1.99 on Kindle.